It's Tuesday 10:37 AM — Sorry, we're closed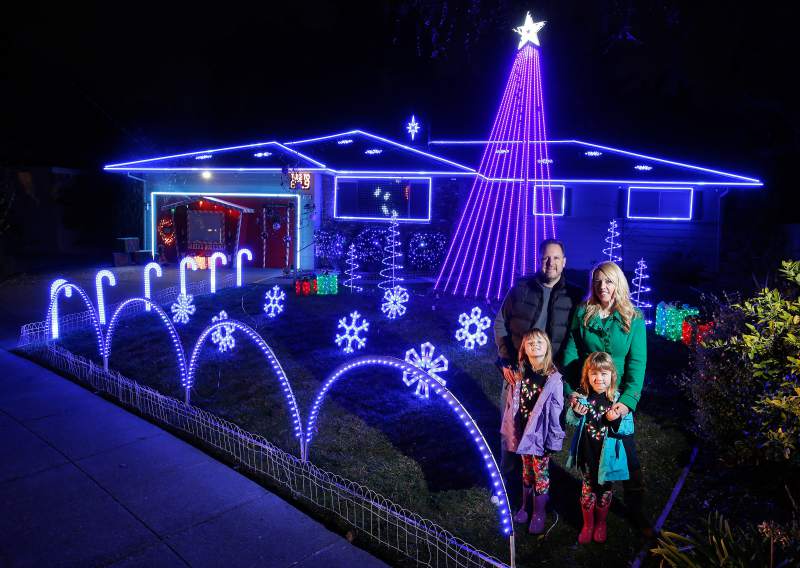 The Miller Family Christmas Lights Show
Located at 5400 Santa Teresa Ave in Santa Rosa, CA
Working with… 
Hearts for Happiness and The Miller Christmas Lights raised $1200 during the 2021 holiday season thanks to your generous donations.  It has now been a year, and that money has been used in various ways to help the community.
As always, we'll be accepting donations to continue to do great things for the community. You can still contribute via PayPal using the "Donate Now" button below or send us a message via our contact page and email to contact@themillerlights.com or hearts4happy@gmail.com.  Thank you for taking such good care of each other, and please stay tuned as we'll be doing more to help throughout the upcoming holiday season!
Hearts for Happiness is a non-profit organization committed to spreading happiness through random acts of kindness in our community and beyond. Started as a 6th-grade community service project here in Santa Rosa, their mission is to spread positivity and joy throughout the year!
2022 Show Schedule and Fundraiser Night
Saturday, December 3rd – Sunday, January 1st
Every Day 5:00 PM to 9:00 PM
Snow approximately every 10 minutes
Come out for one of our Hearts for Happiness fundraiser nights, schedule below, to see

Santa

, get your Face Painted, and enjoy Cookies, Hot Chocolate and Fresh Popcorn…All Free!
Saturday, December 17th, from 6:00 PM – 9:00 PM
Listen to our lights on
94.3 FM

Please be safe and courteous
While watching the light show, we ask that you think of safety first and the experience of others.
Please abide by our light show etiquette checklist:
Keep the street and driveways clear

Use your parking lights

Keep your radio volume at a reasonable level
The Miller Family would like to wish everyone a Happy Holiday Season!  Thank you for taking the time to visit our site!